Featured Photo: Democratic Socialists of America (red flags) march with Antifa in Portland.
The Portland branch of America's largest Marxist organization, the Democratic Socialists of America (DSA) has been highly active in the Portland riots, and openly condones violence as a "part of all successful protest movements." Portland DSA has formed a dangerous coalition with Antifa rioters and the Hamas-linked Council on American Islamic Relations (CAIR).
Portland DSA is deeply involved in the riots that have been terrorizing the town. They have also collaborated with the Portland chapter of CAIR to slander police officers ironically as being "violent."
At a DSA convention last year, DSA passed a resolution to unite with Antifa as reported at RAIR Foundation USA. Their resolution, to "create a national working group dedicated to antifascist organizing," explains: "as the most prominent and mainstream socialist organization in the USA, [DSA] is uniquely positioned to promote mainstream acceptance of antifascism as a viable tactic."
See just some of their tweets promoting violence:
Like the other DSA chapters across America, the Portland chapter is very active in the community and are often successful in accomplishing their subversive goals. For example, as reported at RAIR Foundation USA, the Portland DSA was pivotal in the Portland Trail Blazers "decision to end their six-year partnership with Oregon-based Leupold & Stevens, who manufactures equipment used by police and military, including the Israel Defense Forces."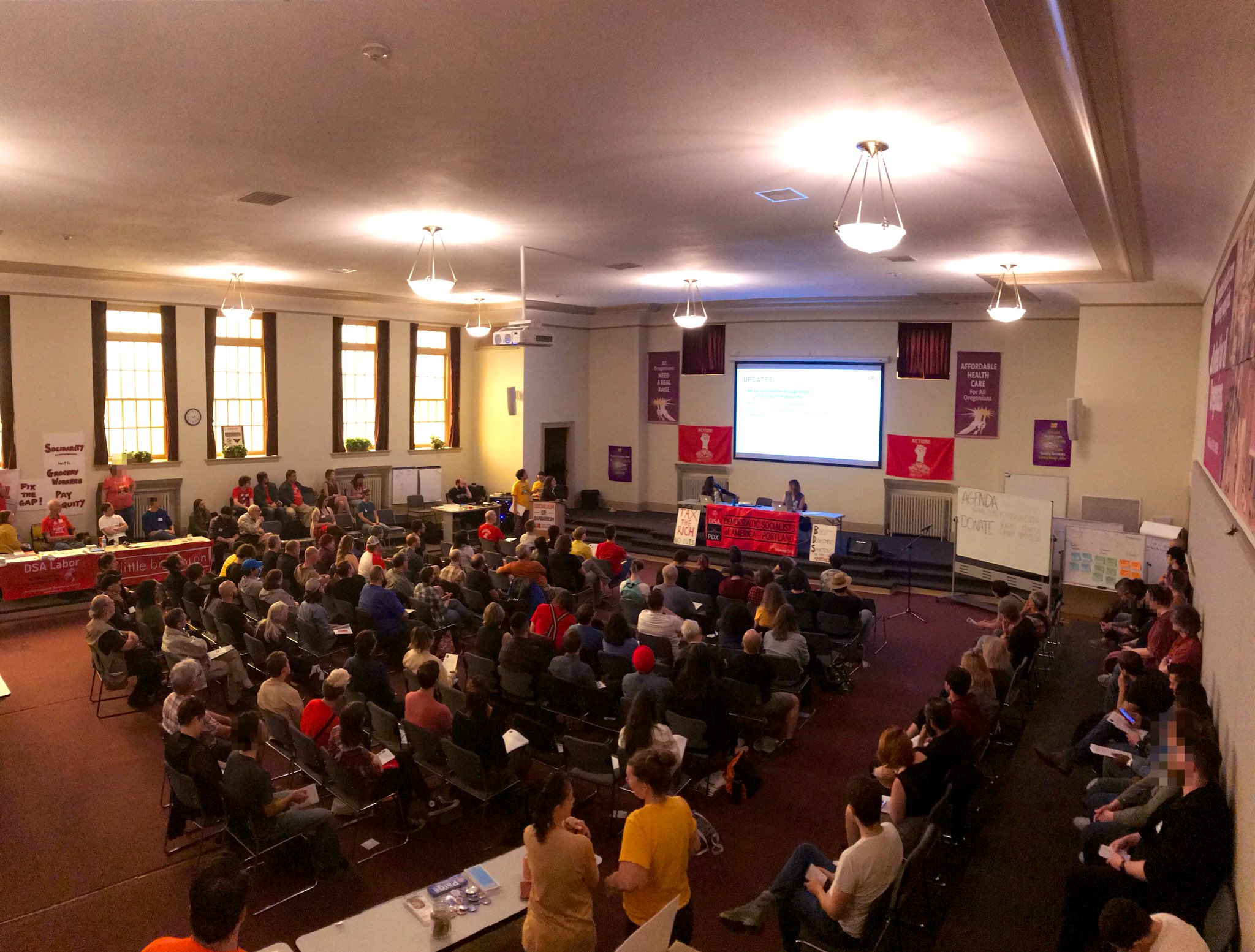 The Portland DSA is hard at work to push their "universal preschool" initiative "for every child in Multnomah County" as reported at RAIR. During their aforementioned convention, the DSA resolved to spend tens of thousands of dollars to support universal childcare: "…we must begin educating and valuing the input of the next generation of Democratic Socialists." Portland DSA has a very polished website to promote the initiative.
Read more about the Portland Chapter of DSA at Keywiki.