*ALSO SEE: Antisemitic Journalist Acquitted For Role In Antifa/BLM Riots; Media Cheers
Using a literal Communist Party member and HAMAS-linked CAIR as a source, the Des Moines Register propagandized that a violent career criminal was influenced by President Donald Trump to commit a hate crime. The fake sources were regurgitated in the mainstream media. It is not your imagination: "Journalists" are sympathetic to socialists/communists and regularly use them as sources.
After years of violent criminal activity with numerous arrests for such things as "assault" and "violation of a protective order", Nicole Marie Poole Franklin (aka Nicole Franklin, aka Nicole Poole) from Des Moines, Iowa has finally gained the notoriety she has been desperately seeking. Poole allegedly hit two children with her car on December 9 in reportedly racially-motivated assaults committed shortly after she smoked Methamphetamine and robbed a gas station, where she evidently said mean racist things, making her eligible for a "hate crime" enhancement.
In July of 2017, Nicole Poole somehow avoided jail time after stabbing her black boyfriend, Curtis Jones, leaving him with a "severe laceration on his shoulder." In 2018, Poole "allegedly bit her new boyfriend in the arm, picked up a butcher's knife 'and repeatedly said she would kill him,' a criminal complaint shows."
Why was Nicole Poole free to commit more violent crimes?
Despite ramming into the children with her Jeep Cherokee, they both are thankfully expected to make full recoveries. Nicole Poole's drug-induced crime spree has been breathlessly seized upon by a mainstream media determined to make her the poster child for white supremacy influenced by President Donald Trump, despite the fact that she is evidently a registered democrat (as documented on the website "My Life" before the attack).
Enter 'Journalist' Andrea May Sahouri
The Des Moines Register's antisemitic journalist Andrea May Sahouri was among the first to report on Nicole Poole's misdeeds, citing card-carrying Communist Party USA (CPUSA) member Joe Henry and the HAMAS-Linked Council on American-Islamic Relations (CAIR) calling for "Hate Crime" charges to be laid against Nicole Poole in the case that made international headlines.
The Des Moines Register hired Sahouri despite her open antisemitism. She has been profiled at Canary Mission, which reports:
On August 9, 2017, Sahouri published an interview with anti-Israel activist and filmmaker Sabry Wazwaz on MissMuslim.nyc. In the introduction, she wrote: 'I have been blessed with the opportunity to interview Wazwaz about his debut documentary.'

Wazwaz has a history of tweeting anti-Jewish imagery and anti-Semitic conspiracy theories. He has also spread hatred of Israel and imagery that equated Israel with Nazi Germany.
Earlier this month, Sahouri tweeted that she was "salty" because a presentation by former vice-presidential candidate of the U.S. Communist Party Angela Davis was being held at her alma mater, the University of Michigan, after Sahouri graduated. "Best believe she's about to talk about international struggles & solidarity with Palestine," Sahouri said.
Mainstream Media Regurgitates Biased Reporting
The New York Times, the Washington Post, CNN, Associated Press, USA Today, the Chicago Tribune, the LA Times and many others, including numerous global outlets, seized the opportunity to link Poole's "hate crimes" with President Trump, despite the fact that her violent criminal history started way before the president took office. Many news outlets also cited longtime Communist Party USA (CPUSA) member Joe Henry based on the reporting at the Des Moines Register.
Who is Joe Henry?
In their breathless coverage of Nicole Poole, "news" outlets such as the Associated Press, the Washington Post and the New York Times regurgitated the "reporting" by Andrea May Sahouri and her colleagues, who cited Domingo Garcia, national president of the League of United Latin American Citizens (LULAC) and CPUSA member Joe Henry, president of LULAC's Des Moines branch and "advisor" to Garcia as calling for the "hate crime" designation to be applied to Nicole Poole's charges and blatantly blaming President Trump.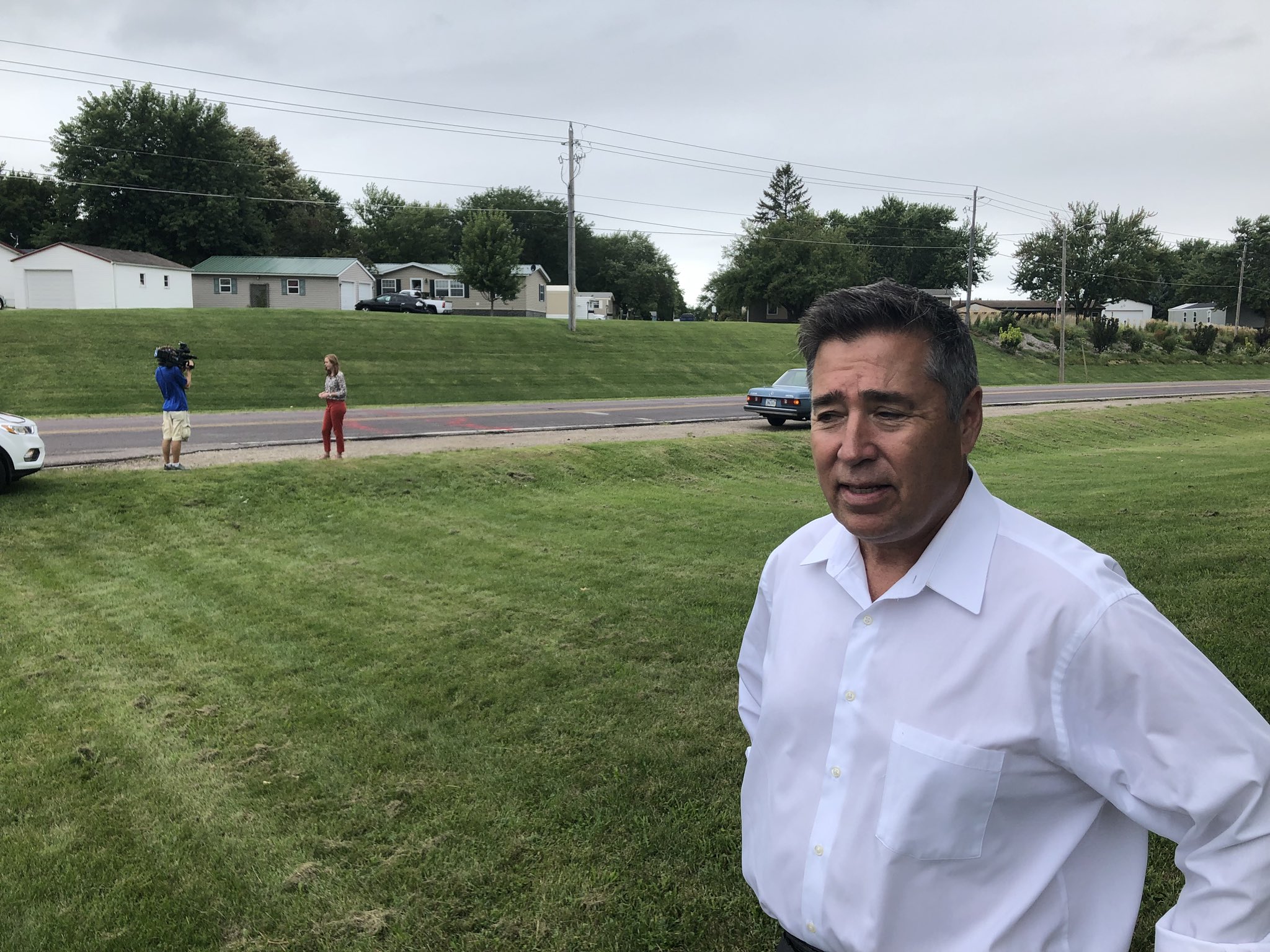 "It's terrible. I think this can all be tracked back to Trump," Anna Spoerre, Lee Rood, Philip Joens and Danielle Gehr of the Des Moines Register quoted Joe Henry as saying. "People don't just do this," Henry said.
According to the Des Moines Register, Joe Henry "is forming a coalition to push for a hate crime charge and has been reaching out to ethnic, religious and social justice groups" in the case of Nicole Poole.
The Des Moines Register and all other news organizations forgot to mention that Joe Henry has been a proud Communist Party USA member for 30 years. Henry has written for the Communist Party USA website about so-called voter suppression.
In June of this year, the Communist Party USA newspaper "People's World" reported that Joe Henry was a featured speaker of a workshop held during the 100th anniversary of the Communist Party USA held at the University of Illinois:
In the first of several workshops on Friday, titled 'Unity Against Special Oppression; For equality and democracy,' focused on the ways in which communities can resist the racist and divisive policies implemented by the Trump administration and work together to build stronger communities. Featured speakers on the panel, included party members Joe Henry, Cori Marshall, and UNITE HERE Chief Steward Barbara Vereen.

Discussion topics ranged from protecting immigrant communities and the denial of reproductive rights to increasing voter turnout. Joe Henry, who serves as the National Vice President of the League of United Latin American Citizens (LULAC) for the 12 states that comprise the Midwest region, focused on the numerous threats currently facing immigrants. 'We need to push for legal status of all immigrants,' he asserted, 'not just DACA recipients.'
Naturally, Joe Henry's comrade Domingo Garcia also blamed President Trump for Nicole Poole's rampage:
"This is the latest victim in what has already been one of the bloodiest years for Latinos in the United States, and no one is more to blame for this dangerous toxic environment in our country today than President Trump himself," Garcia said in a statement. "He has steadily beat the drum of racial bigotry since he started campaigning for office and inspired murder, assaults and racial taunts all across America in 2019."
The obvious irony is that the "dangerous toxic environment" to which Garcia refers is refined and promoted with great skill from the radical left and their enablers in the media and in Washington, D.C., who are perfectly fine with using Communists as sources, as long as their narrative is furthered.
The mainstream media has been horribly compromised. It is not as if the New York Times and the Washington Post, for example, do not have the resources to do a cursory examination of their sources. These outlets are simply fine with citing Communist Party members and readers must ask themselves why.