RAIR Foundation USA caught up with some dedicated freedom fighters at rally held at the Ottawa Civic Hospital in Ottawa, Ontario on September 1, 2021.
A short video of the event, described on social media as a "Protest against Mandatory Vaccination of Frontline Nurses and Doctors" shows that there were quite a few attendees. The Ottawa protest was just one of many that have been taking place in Canada, with very little media coverage.
As reported at RAIR (see below list), the country has been hit particularly hard by coronavirus tyranny imposed by power-hungry officials. Much of the outcry against vaccine coercion and other tyrannical policies has been targeted at radical left Canadian Prime Minister Justin Trudeau, who has been campaigning for re-election scheduled for October 21st.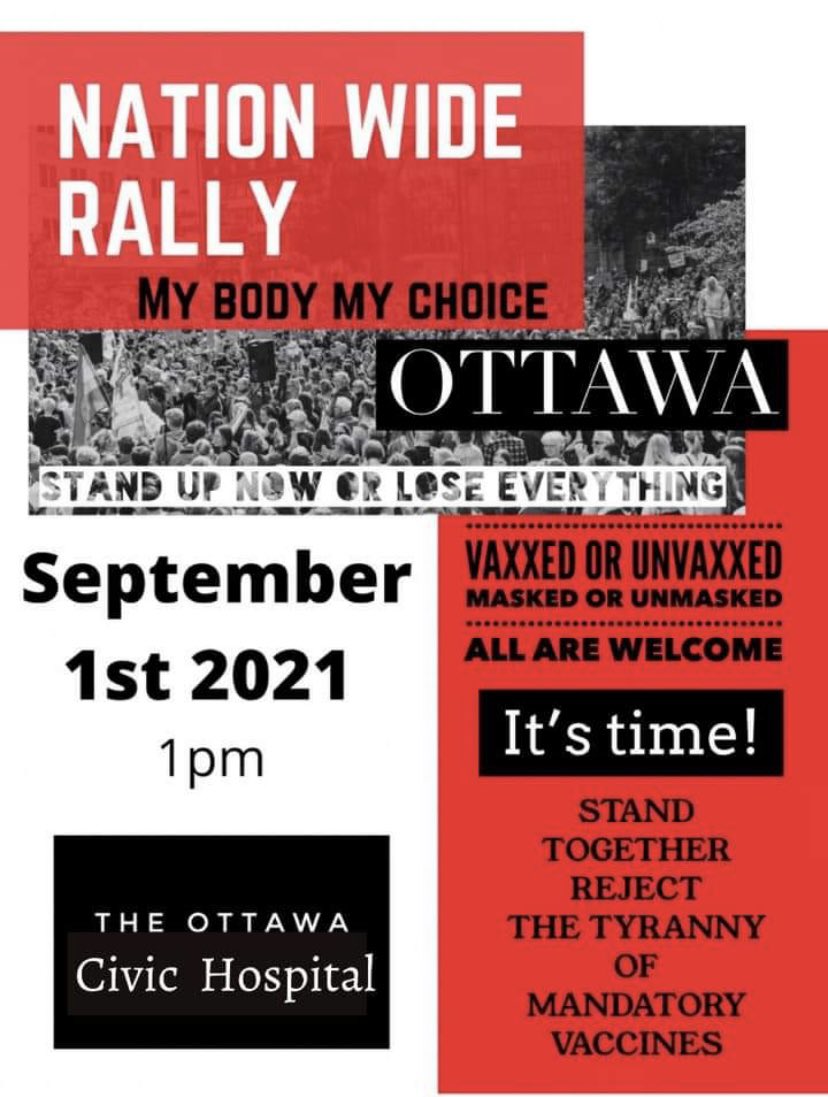 The Ottawa rally was organized by several groups: Front Line Nurses, Stand on Guard For Thee, (active and retired police officers who oppose any orders to turn on Canadians) and Hugs Over Masks.
Some exclusive images from the event:
The exclusive short interviews offer insight into why people are passionately against vaccine coercion. The arguments range from concerns about long-term effects of the vaccine, the lack of transparency and data surrounding the vaccine, to A.D.E., or "Antibody-Dependent Enhancement," (a concern shared by French Virologist and Nobel Prize Winner Luc Montagnier).
Must See Exclusive interviews:
Read more of RAIR's coverage on Coronavirus Tyranny in Canada: