A man accused of killing four members of a Canadian Muslim family by running them over in his pickup truck reportedly targeted them in an attack motivated by "hate". However, those close to 20-year-old Nathaniel Veltman contradict the anti-Muslim hate crime narrative being pushed worldwide by politicians and media.
One of his friends – who is from the Middle East himself – insists that "he never heard Veltman say a bad thing about the Middle East or Muslims." Further, a colleague stated that "Veltman was having trouble with the steering of his new truck."
But Yellow Taxi London president Hassan Savehilaghi said that a witness and taxi driver (who was too traumatized to speak) observed Veltman "laughing" as he was arrested. The witness also said – through the Yellow Taxi London president – that Veltman was wearing what "appeared to be a bullet-proof vest, a military-style helmet and clothing that perhaps had swastikas on it".
Veltman reportedly became enraged with anti-Muslim hate, prompting him to jump a curb, killing four members of a Muslim family. A fifth family member, a 9-year-old boy, was injured. The attack happened at an intersection in London, Ontario.
Salman Afzal, 46; his wife Madiha Afzal, 44; their daughter Yumna Afzal, 15; and a 74-year-old grandmother whose name has not been released all perished. Fayez, 9, is in the hospital.
As with other similar incidents, the facts are bogged down in political preaching about Islamophobia. While the media is salivating to denounce all of society as "Islamophobic" in the wake of the horrific event, Veltman's friends tell a different tale.
'Nate is not a radical terrorist. He is nothing like that. He is not an Islamophobe. That's not who this kid is,' said one friend.

The friend, who hails from the Middle East, said he never heard Veltman say a bad thing about the Middle East or Muslims. 'Nate was a very close friend and never said anything bad to me,' the man said.

Another friend said Veltman 'never said anything hateful' about any groups.

'He's Christian and has a great relationship with God. . . . He was always pretty calm towards other people,' that friend said.
London police Det.-Insp. Paul Waight stated: "There is evidence that this was a planned, premeditated act and that the family was targeted because of their Muslim faith," during a press briefing this week. He did not elaborate. Justin Trudeau vowed to fight Islamophobia.
"This killing was no accident. This was a terrorist attack," Trudeau said in a speech in the House of Commons.
As mentioned above, one of Veltman's colleagues stated that he "was having trouble with the steering of his new truck:"
This past Thursday – three days before the fatal attack – Veltman was having trouble with the steering of his new truck, the co-worker said. "I actually drove with him on Thursday."

He said on Friday, Veltman asked him to finish his work for him because a family member, maybe his grandmother or great-grandmother, had died, the man said.

"He seemed broken up over it on Friday. That's the last time I saw him."
Another co-worker explained that Veltman had a 4pm to midnight shift. He was described as "mainly a gentle introvert." Veltman's co-workers were "shocked" to hear about what happened.
He wasn't an extreme Christian. He never seemed to hate people, He never said anything hateful. It seems completely out of his character."

Other co-workers were shocked Monday to learn of the arrest, the man said. 'He's not a violent guy. He's a bit high-strung sometimes, but other than that, he's a good guy. He gets along with everybody at work.'
It took several days to release Veltman's identity. He evidently had no social media presence or more likely – his social media was scrubbed. The police claim that there is evidence of anti-Muslim bias, but they are not being specific. If they have evidence, why can't they say what it is?
Exploiting the Crisis to Promote an Agenda
The left-wing and Islamic leaders are seizing this horrific incident in order to promote their agenda:
This is a cruel reminder that anti-Muslim hate is deadly and alive in the West. We must all speak out against it. And prosecute these violent hate crimes against Muslims vigorously.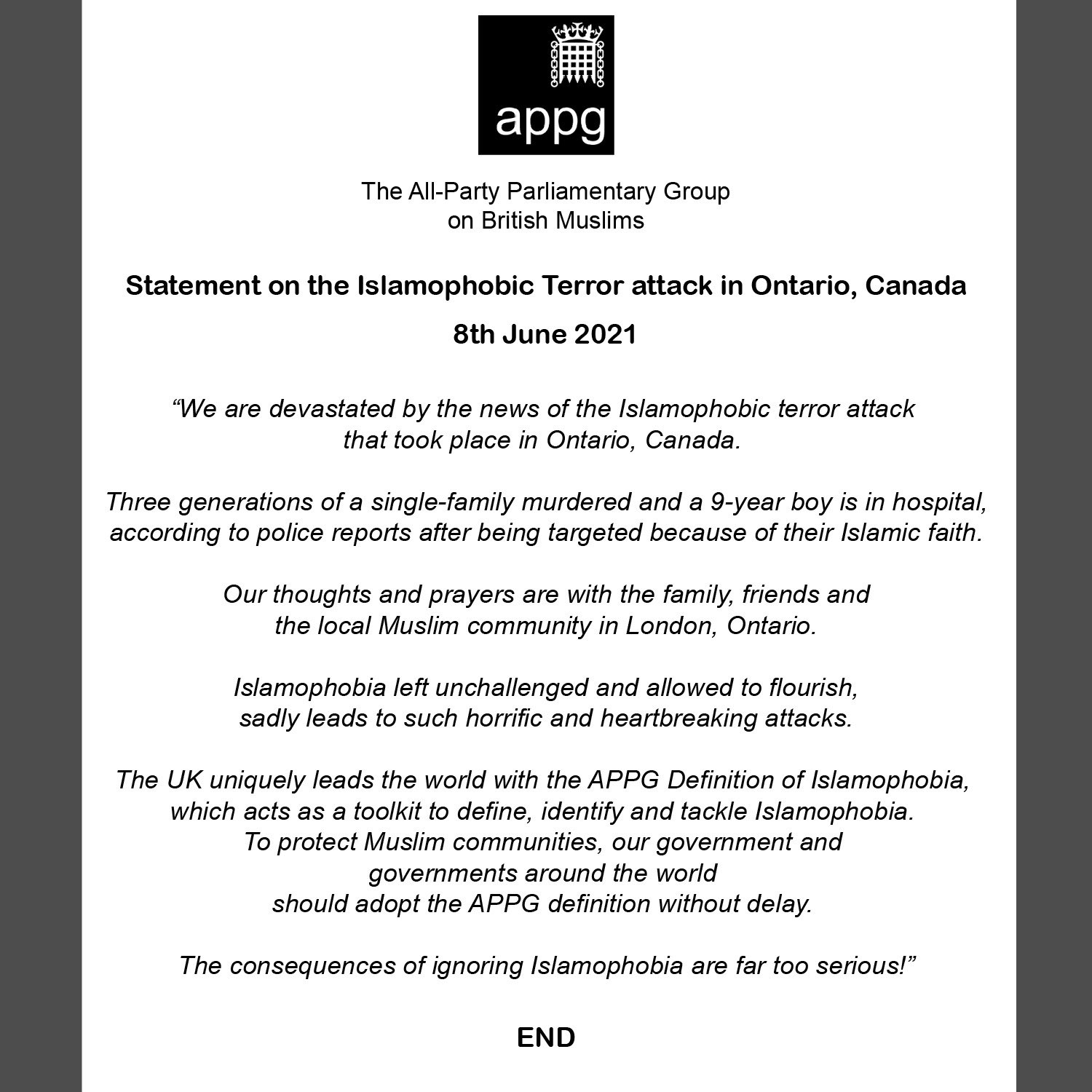 As observed at RAIR,
Like all such allegations of 'rising' hate crimes, outliers are used to condemn the entire population, taking away responsibility from the comparatively minute number of individuals who engage in biased criminal activity."
Until the left and their Islamic supremacist allies stop vilifying society for every outlier, they cannot and should not be taken seriously. Nathaniel Veltman does not have a chance for a fair trial under these intense political conditions.