*Scroll Down to See Comprehensive List of Tweets
It has been almost three years since Jussie Smollett blamed Trump supporters for an anti-gay, racially motivated hate crime. Smollett received gushing, sanctimonious media attention after claiming that he was assaulted, doused with bleach and had a noose placed around his neck.
This week, Smollett was found guilty of five felony counts of "disorderly conduct for making a false report to Chicago police," according to CNN.
"This is MAGA Country!," Smollett said his fake assailants yelled at him as they wore MAGA hats and hurled racial epithets at the actor. The leftist media, celebrities and democrats lapped up the laughably obvious lie.
Soros-funded Cook County State's Attorney Kim Foxx attempted to drop all charges against him at the time, but was overruled by a special prosecutor. Notably, Rep. Maxine Waters inserted herself in the case, and supported Foxx's decision to drop all charges. The official Black Lives Matter organization still supports Smollett, because the verdict was "decided in a white supremacist charade".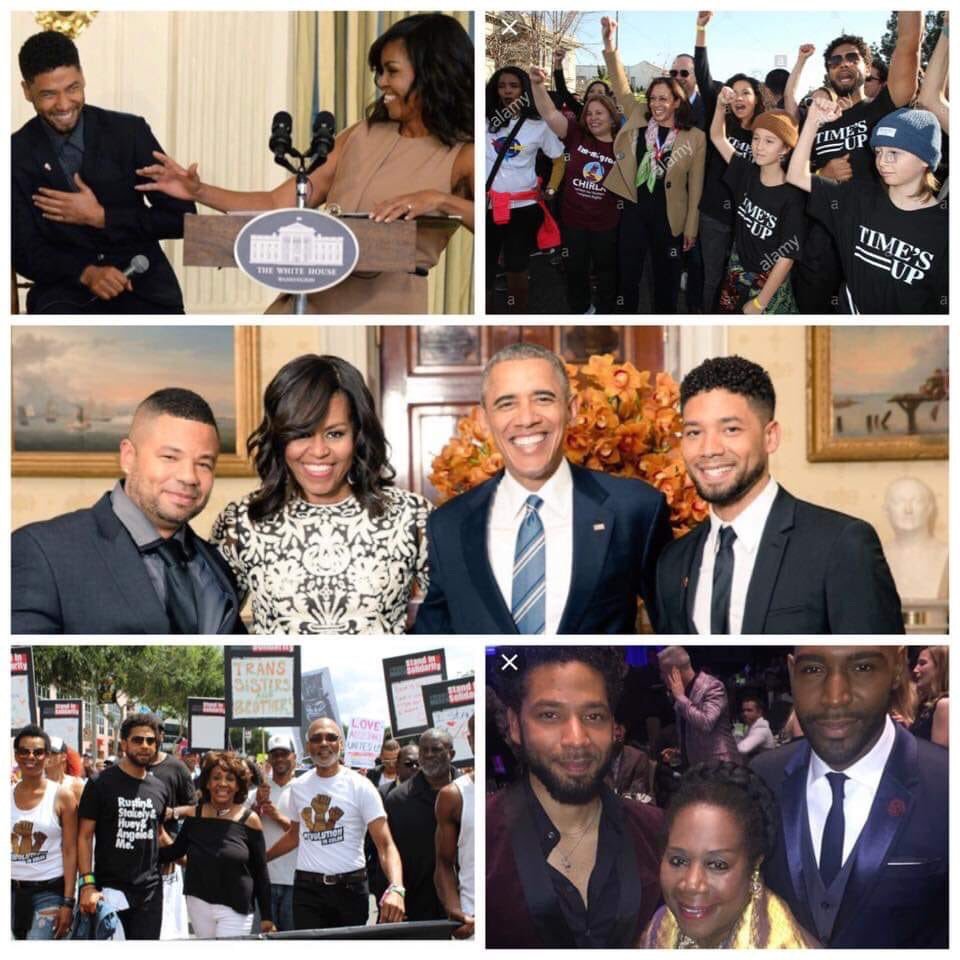 The case hinged on testimony from Nigerian brothers, Abimbola and Olabinjo Osundairo, who Smollett paid to "beat" him. It appears that the brothers got caught up in something they considered to be a media stunt. Smollett maintained his innocence and threw the brothers under the bus for the purpose of his trial.
Watch Jussie Smollett lie so blatantly and smoothly during a press conference in March, 2019 when he thought he was cleared of all charges:
RAIR Foundation USA has long reported about the well-funded hate crime industry, in which victims are prioritized based on perceived minority status. The unconstitutional hate crime designation is a political tool.
Consider the following video from NowThis:
The individuals in the Now This video (Sponsored by GLAAD / Color of Change) did not demand justice for what they believed to be a criminal attack against Jussie Smollett. They instead reveled in the opportunity to bash the President and his supporters, along with society as a whole.
Remember this quote by the late President Ronald Reagan:
We must reject the idea that every time a law's broken, society is guilty rather than the lawbreaker. It is time to restore the American precept that each individual is accountable for his actions.
Actor Ellen Page (now Eliot Page) is an example of how the left reacts to "hate crimes" they believe can be used for political benefit. This video received 76.8k retweets and was viewed 19 million times:
Watch:
Left-wing politicians, celebrities and the mainstream media gleefully pounced on Jussie Smollett's fake "hate crime" story to use it as a battering ram against then-President Donald Trump and his supporters. Even though the tale was laughably false from the beginning, the political benefit of exploiting it was too tempting.
Watch the initial response from news outlets, as compiled by the Washington Free Beacon:
Also see this compilation by Maze:
Tweet Compilation:
(Did We Miss Any? Place Missed Tweets in Comments)
Those who used the fake hate crime to denounce President Trump and his supporters have not apologized. How many Americans still believe the well-publicized lies?
Read Selected Articles at RAIR Foundation USA: