Left-wing groups who seek to fundamentally transform America into a socialist country are descending upon Georgia in order to win two Senate seats (currently held by Republican Senators David Perdue and Kelly Loeffler) in run-off races to be held on January 5, 2021. The left is throwing their weight behind their far-left challengers Jon Ossoff and Rev. Raphael Warnock.
If they are successful, the radical big government policies they propose such as open borders, abolishing police, a welfare state, unrestricted abortion, class war, burdensome regulations, restrictions on speech, fake news monopoly, coronavirus tyranny, Supreme Court Packing, so-called sanctuary cities, the destruction of the filibuster, massive taxes and the Green New Deal will be pushed through the Senate and rubber-stamped by the incoherent Joe Biden, should he win the 2020 election.
Many of the groups have direct ties to former President Barack Obama and failed Presidential Candidate Hillary Clinton. The following organizations compiled by RAIR Foundation USA offer readers a small sample of left-wing groups fighting to drag Democrats, particularly black Democrats, to the polls on election day. Noteably, several groups plan on offering food and other incentives for voting, which is potentially a federal crime.
Indivisible
"Control of the Senate — and the opportunity to realize all our progressive priorities — hinges on two runoff elections in Georgia in less than seven weeks," an email from the Clinton-Allied left-wing group Indivisible declared on November 19. "So between now and then, we have to do everything we can to get David Perdue and Kelly Loeffler out of office on January 5," it continued.
Indivisible has joined other leftist groups in setting their sights on Georgia in order to take over the Senate and get "a real shot at all our progressive priorities," according to yet another mass email sent to supporters on Wednesday, November 25th. Indivisible, a "partner" of Hillary Clinton's "Onward Together" group, was founded by Democrat staffers Ezra Levin and Leah Greenberg specifically to resist President Trump.
"We've got big plans for 2021, from major democracy reform initiatives to work on climate, racial justice, immigration, economic justice, health care, and more," Indivisible declares in their email. "We're going to be fighting for all these things regardless," the email continues, "but we know we can get a lot more done a lot more quickly if we have the Senate working for us instead of for Mitch McConnell's elite white buddies."
The Collective
The Clinton-tied Collective PAC supports leftist black candidates for all levels of government. They claim radical black officials such "Squad" member Ayanna Pressley and Minnesota Attorney General Keith Ellison as some of their many "victories".
Founded by the Quentin James and his wife Stefanie Brown James, The Collective regularly cites the need to "build black political power." Quentin James previously served as the "Black Americans Director for the Ready for Hillary PAC" and before that as a staffer for the 2008 Obama campaign. Importantly, Quentin James also "founded" Inclusv along with close Obama ally and author of "Brown is the New White" Steve Phillips after Hillary Clinton sought to bring progressive black Americans into her failed 2016 campaign for president.
Read this chilling article at the Epoch Times by author and filmmaker Trevor Loudon about "Maoist" Steve Phillips.
Quentin James' wife Stefanie served as "the National African American Vote Director for the 2012 Obama for America Campaign." Both Quentin and Stefanie served in high ranking roles at the NAACP.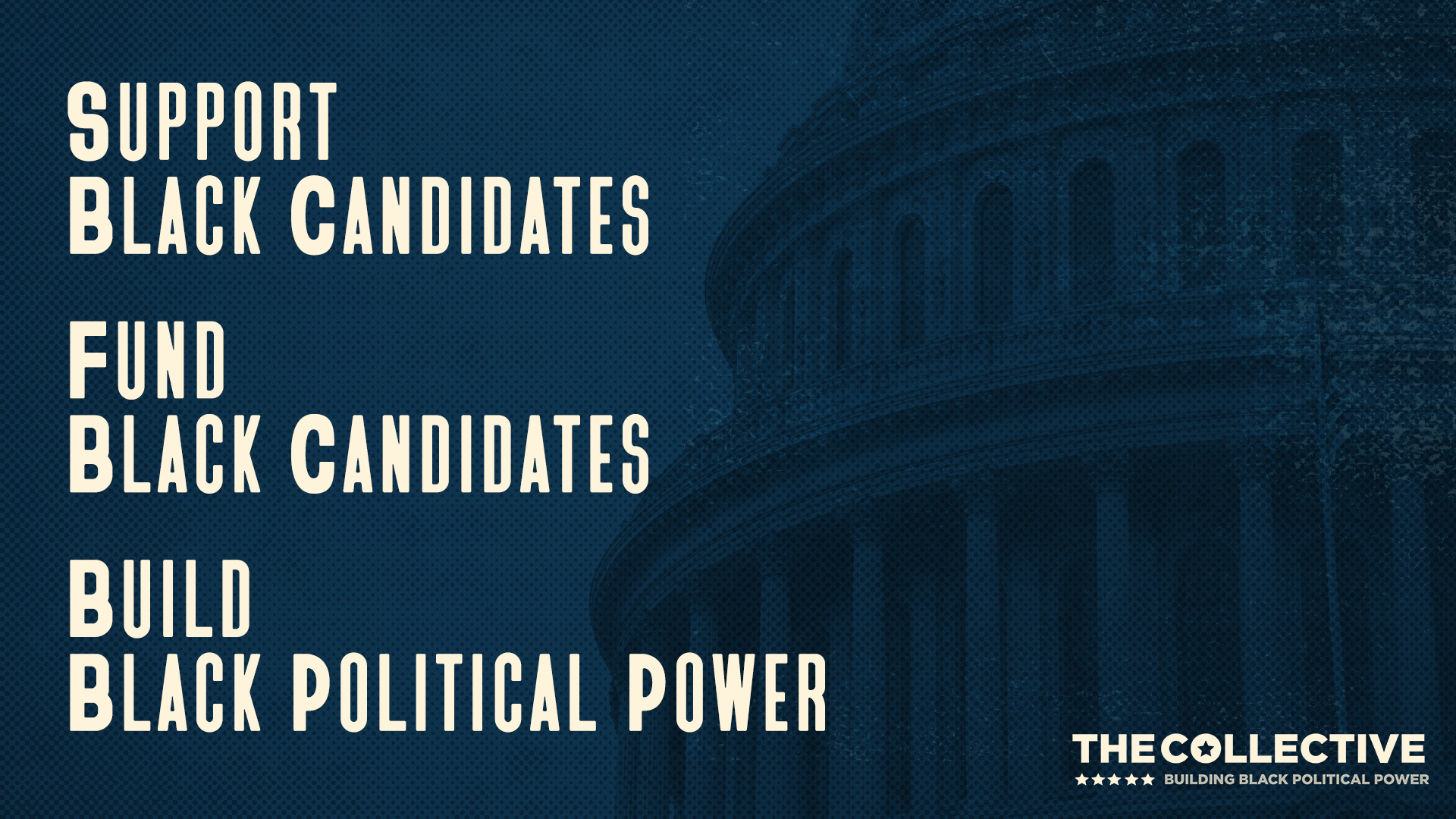 In an email sent on "Black Friday" to supporters, The Collective requests that people "virtually volunteer" to support the leftist candidates in the Georgia runoffs. "The Georgia runoffs on January 5 will determine the future of the Senate…make sure you sign up to virtually volunteer with The Collective to help us get out the vote and make history," the email states.
Vote.org
Vote.org is actively fighting to bring "young voters, low-income voters, and voters of color" to the Georgia runoffs, according to a mass email sent on November 19th. Part of their strategy includes "proven, research-backed tactics" such as texting, billboards and free food. Vote.org claims to be "partnering" with radical left groups such as "Southern Poverty Law Center, Fair Fight [founded by Stacey Abrams], the Community Foundation for Greater Atlanta, and Black Voters Matter [see below]."
It may sound non-partisan, but Vote.org is as left-wing as it gets. Founded by longtime left activist Debra Cleaver who cut her teeth at a now-defunct voter group that targeted swing states, Vote.org originally launched in 2008 as "Long Distance Voter" (LDV). The goal for all of these groups is to target so-called "low-propensity voters" or those who are not likely to vote (i.e. Democrats).
Cleaver, who tweeted on Thanksgiving day that "criminal republicans should be tried for treason" among other things, is now the founder and CEO of VoteAmerica.com. Vote.org is now led by Andrea Hailey, who tweeted shortly after President Trump's inauguration that activists must "[G]et to work building coalitions to fight Trump NOW."
Black Voters Matter
One of the above-mentioned partners of Vote.org has their own Georgia strategy. The newly-launched Black Voters Matter is a recipient of a part of $150 million fund for "racial justice" groups being doled out by George Soros' Open Society Foundations, as reported in July at the New York Times.
Black Voters Matter was founded by the radical socialist group Liberation Road's Latosha Brown and Clifford Albright, a recipient of the "Soros Equality Fellowship." According to their website, Black Voters Matter will launch a "statewide outreach tour on the 'Blackest Bus in America'" which includes "digital and radio advertisements, community events, and food giveaways" to incentivise black Georgians to vote.
According to their website:
"BVM's Can't Stop Won't Stop tour is part of its core mission to expand Black voter engagement and build progressive power. As part of the We Got The Power campaign, BVM will team up with more than 40 local, Georgia-based organizations to encourage voters to register, submit absentee ballots, and vote early. The campaign will also include special outreach to historically disengaged communities like young, first-time voters and formerly incarcerated individuals."
Repeating the lie about "voter suppression," Latosha Brown was quoted as bragging about "taking our movement to build and drive Black voting power in Georgia to the next level."
Our Revolution
Our Revolution is a dangerous socialist organization founded to "carry on Bernie Sanders's progressive movement". Our Revolution, like Bernie Sanders, is closely tied to America's largest Marxist organization, the Democratic Socialists of America (DSA).
According to an email sent on November 19, Our Revolution is "launching our GEORGIA GROUND GAME CAMPAIGN" in order "boost[ing] turnout in the majority black precincts surrounding Atlanta [which] is key to winning both Senate Races in Georgia."
RAIR Foundation USA previously reported on an international communist gathering attended by DSA leader Maria Svart and David Duhalde, Political Director of Our Revolution, among others.
"Losing even one of these Georgia races means that we will have zero legislative progress on healthcare, the climate crisis, fixing democracy, and on and on," laments another email dated November 16th. "We can't let the fascist enablers funding the Republican Party steal our future by winning Georgia and keeping Mitch in power," the email continued.
Speaking of Our Revolution, they are currently working with the Athens area chapter of DSA to knock on doors for Deborah Gonzalez to be elected as District Attorney.
Other Groups
The above list only scratches the surface. Many organizations are working together to push their anti-American candidates into office. Some of these groups include MoveOn.org, New Georgia Project, NAACP Georgia, Poder Latinx, Asian American Advocacy Fund, America Votes, Coalition for the People's Agenda, Georgia Association of Latino Elected Officials (GALEO), Georgia Working Families Party, Georgia Latino Alliance for Human Rights (GLAHR), Georgia Stand Up, ProGeorgia, Georgia NAACP, Mijente, Southerners on New Ground, Women on the Rise, and others.